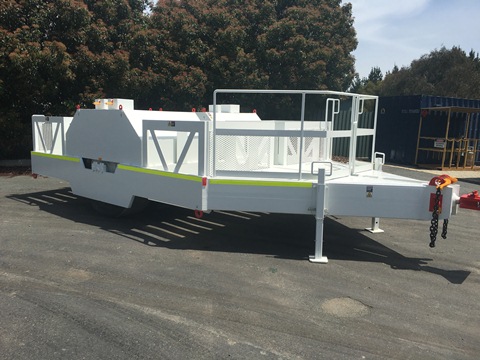 The Hewatt Marco Roller is a four wheeled Pneumatic Tyred Roller fitted with wheels for use with high pressure Radial 16–R25 tyres which are designed to carry a maximum tyre pressure of 1000/1200kPa. A fully ballasted Marco Roller will weight 50 tonnes. This will achieve wheel loads of 12.5t per wheel. At 20 kph the tyres are rated to carry 15.45 tonnes.
A Marco Roller is generally used by construction companies contracted to construct or upgrade aircraft pavements - for example new constructions, runway extensions or runway widenings.
Hewatt Civil builds Marco Rollers in response to Client orders. Price upon application.